XSENSA IMPACT:
REVERSING BRAIN AGE

A scientific study at York University was conducted among healthy older adults. After two weeks of self-training with Sensaride, participants showed an upsurge in cognitive performance that was approximately equivalent to becoming 10 years younger.*
* The interpretation is based on published literature about age effects on cognitive performance
Healthy participants aged 55+ completed 30 minutes of daily training with Sensaride for two weeks. A double-blind randomized control study design was utilized to control for placebo effects (gold standard). The intervention group trained using the brain-computer interface powered by the proprietary SensarideTM algorithm. The placebo group did the same, except that a different random algorithm was selected for every training session. In this way, the placebo group experienced the same interactivity via the brain-computer interface as the Sensaride group, only without promoting any specific training effects.
BRAIN-COMPUTER INTERFACE TRAINING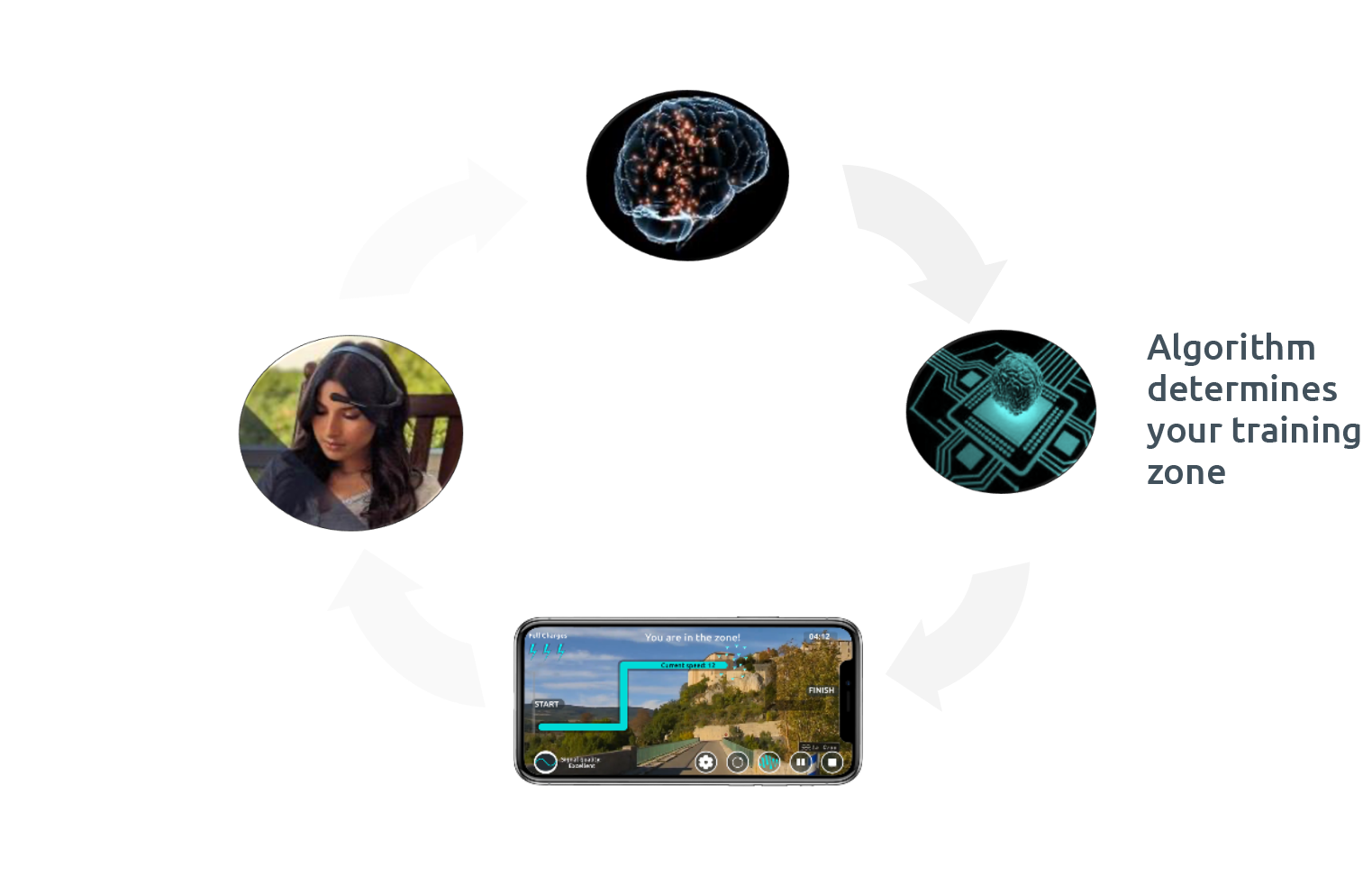 Sensaride training enhances the frontal network in the brain, executive function, and attention, while placebo training does not.
Study participants performed a battery of standard neurocognitive tests at baseline (Pre) and after the training (Post). The post-tests were administered at least one day and at most 30 days after the final training session. The tests measured various aspects of cognitive functions such as attention, executive function, working memory, and processing speed.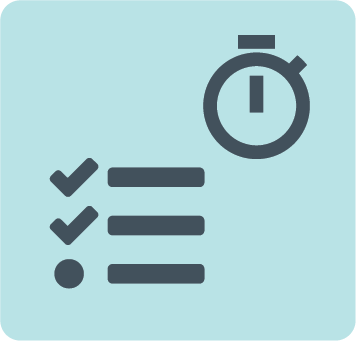 Cognitive performance was compared for the two groups from Pre and Post training assessments. EEG data were analyzed to detect the presence of modulations in brain signals as prescribed by the SensarideTM algorithm.
RESULTS: COGNITIVE PERFORMANCE
Relative change from baseline to post-training

VERBAL FLUENCY:
FAS test of semantic memory and cognitive control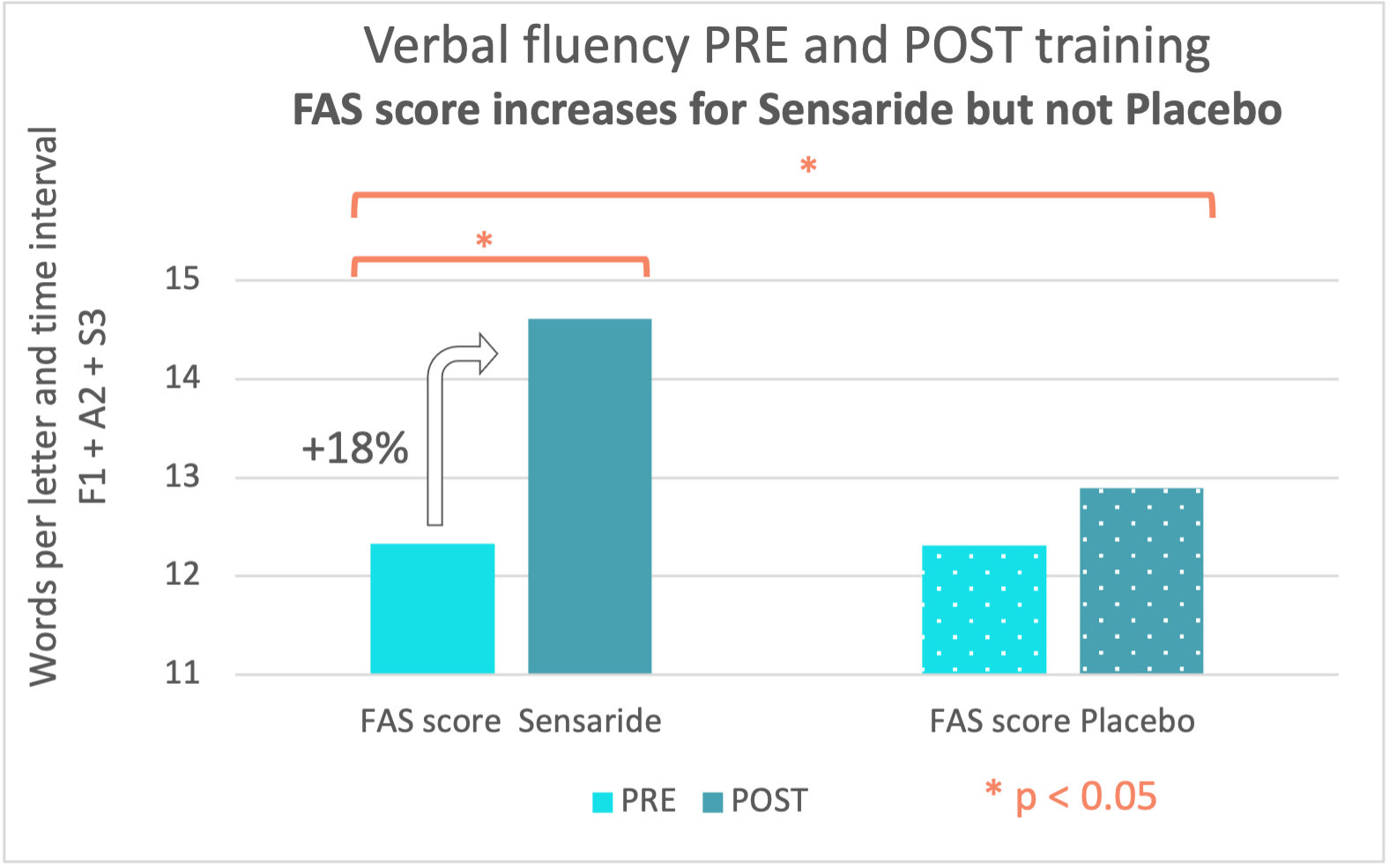 VISUOSPATIAL ATTENTION:
Attention Network Test (ANT), results for alerting and orienting effciency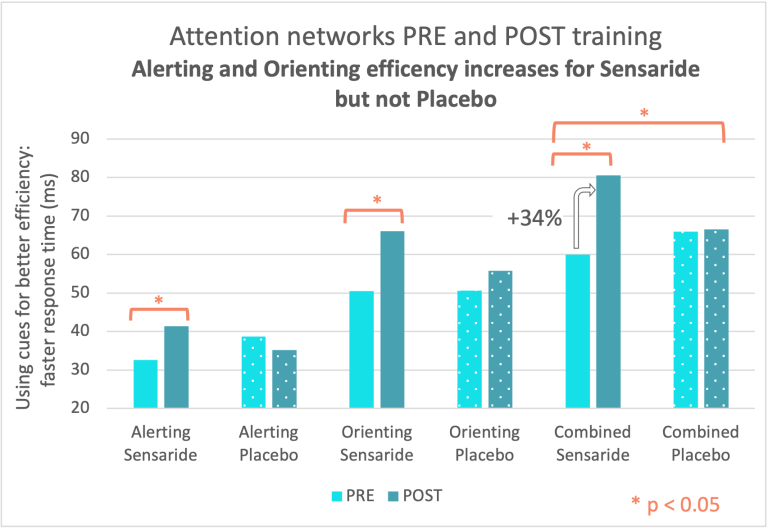 WORKING MEMORY:
Response accuracy in the 2-Back test of working memory
A gradual increase in the brain's capacity to get into the zone, as prescribed by the Sensaride algorithm, was detected by analyzing the EEG data across training sessions. As expected, this increase was found in the Sensaride group. No changes were detected in the placebo group.
Subsequently and independently from the York study, changes in EEG relative power spectrum were detected in resting state when participants trained consistently for 30 or more days. Steepness of the spectrum is a well known biomarker for aging, such that younger people have steeper spectrum while aging causes flattening of the spectrum. In an example participant shown above, sharp steepening of the spectrum in resting state EEG can easily be seen by the naked eye. Similar results were found consistently among xSensa clients after 30-45 days of training.These changes point towards neuroplastic, lasting changes that are consistent with anti-aging effect.